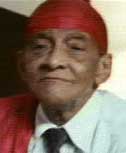 I am one of the fortunate few in this business to have worked with a major Jazz artist for over 20 years. And even more fortunate that it was with Jimmy Scott. Career-wise is one thing but musically and presentation is another. To be able to grow, evolve and experience over that length of time is something very few get to experience. I am proud, honored, grateful, thrilled to have been able to have this in my life and if I was asked to do it over again I would say yes.
We developed a presentation that was world class. Seasoned concert goers all the way through a novice could enjoy and be inspired by the performances we gave. Often audiences were thrilled and demanding encores with unison clapping. Many times we left the stage to a standing ovation.
By witnessing him in action, hearing his stories, experiencing his emotion and his patience I got a chance to develop a way of playing bass in a Jazz context that has unique aspects. Which was reinforced by a comment a premiere drummer said, " you are the best ballad bass player."
I also want to thank him for encouraging the musicians that worked with him to use his platform to feature ourselves and feature ourselves to the point that it was a requirement! As many discussions I had with him trying to diplomatically remind him, "they came to see you, not us." Useless. I finally had to accept the idea that we had to make use of his platform as part of the job. Although it took me a long while to except that I am forever appreciative.
I give very deep thanks for making great music, having outstanding shows, wonderful comradery, letting me be me, protecting me from some of the evils that approached us, sharing his insights especially with the Jimmy Scott flair that makes a life principle very poignant, giving me a huge helping hand with much love and understanding.
I also want to give thanks to Jeanie Scott. If it wasn't for her he would not have been with us as long as he was. In the final years care for him was a full-time job and she stepped up to the plate where there would not have been anybody else that could.
Without her many shows, for several years, would not have been able to happen. It is because of her love, care, devotion and attention to his needs we all were able to benefit much longer.